Amishi Jha's Mindfulness Briefing at the Pentagon
---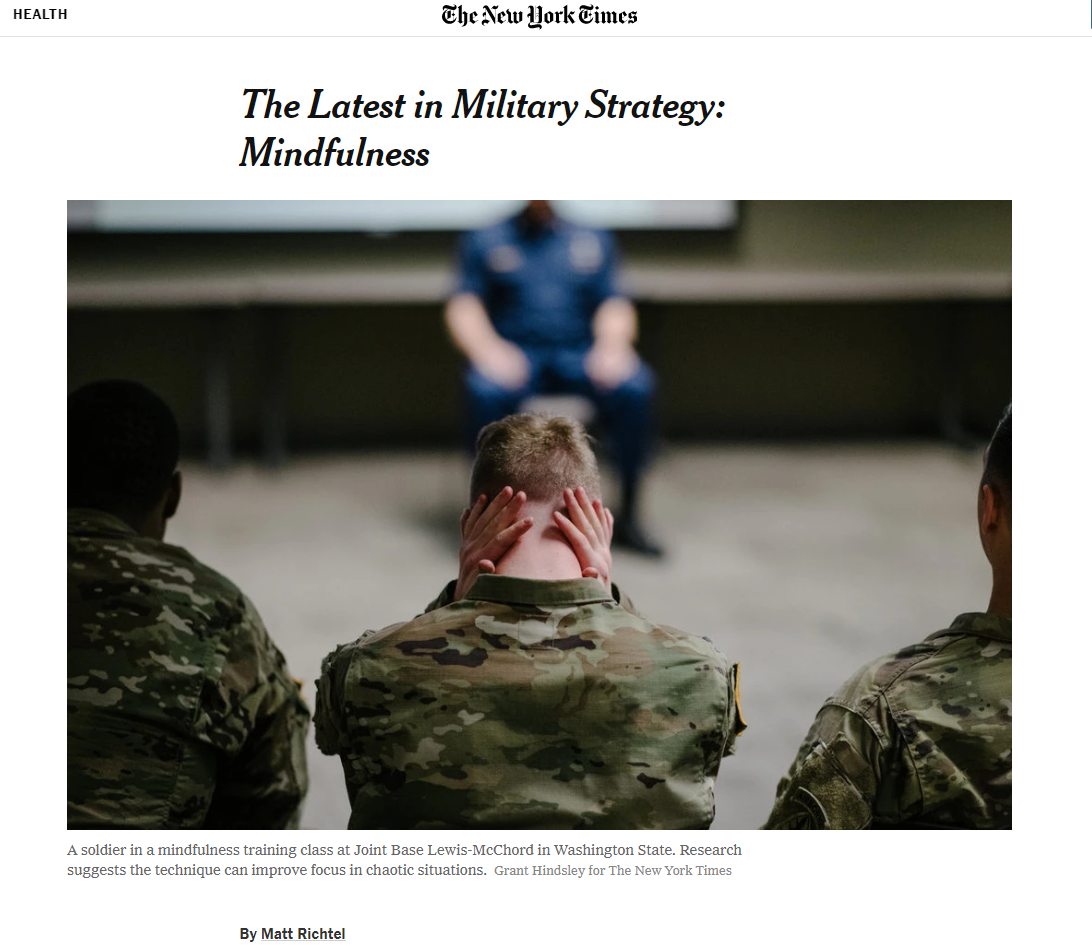 UMindfulness Research Featured in the NY Times           
 Read here
---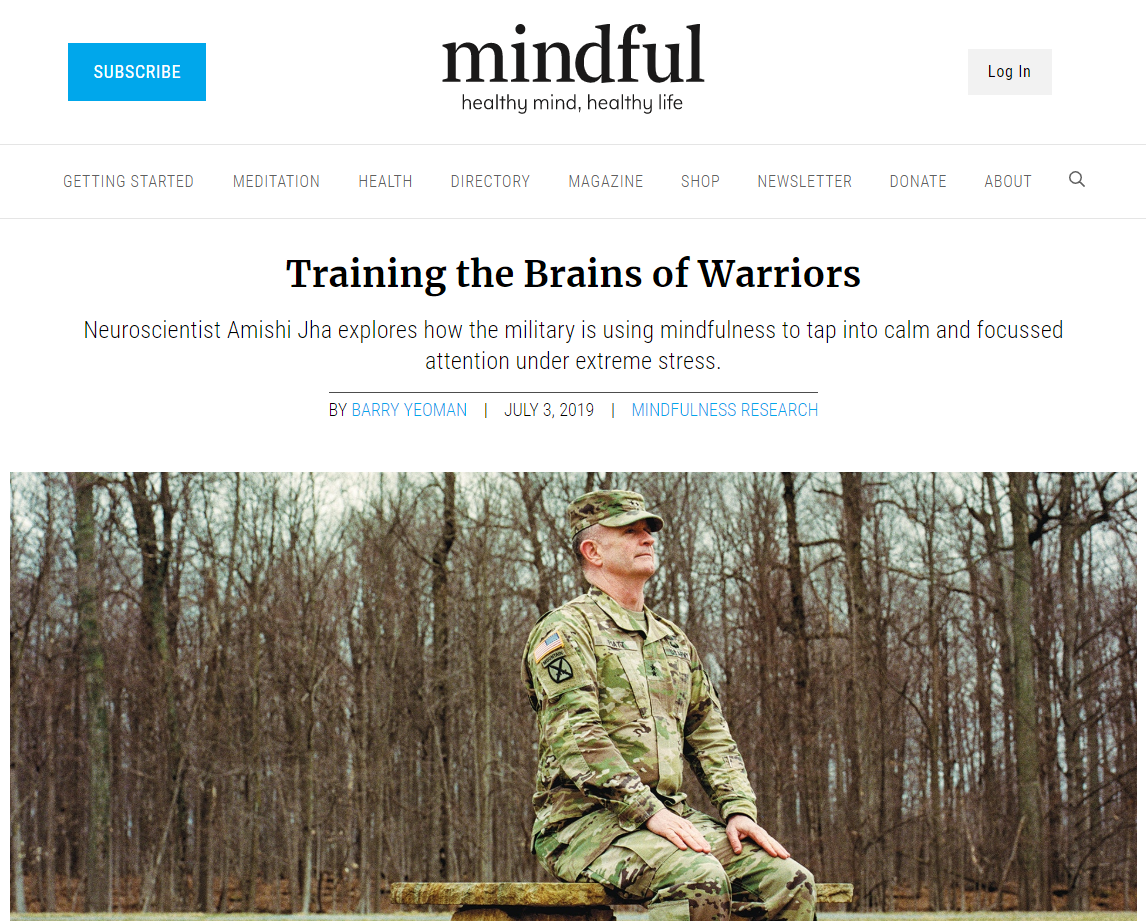 UMindfulness Research Featured in Mindful Magazine
Read here                                                                       
---
To Train an A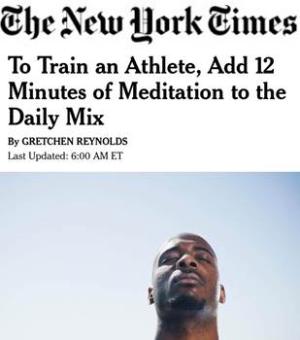 thlete, Add 12 minutes of meditation to the Daily Mix. 
NY Times article about our recent MBAT findings in football players.
Read here, and see full study here.
---
‌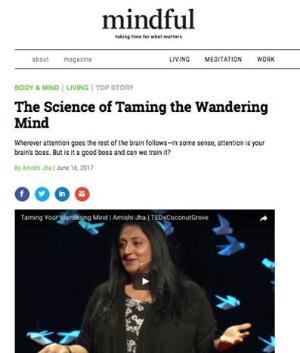 The Science of Taming the Wandering Mind
Wherever attention goes the rest of the brain follows—in some sense, attention is your brain's boss. But is it a good boss and can we train it?
Read the full article here.
---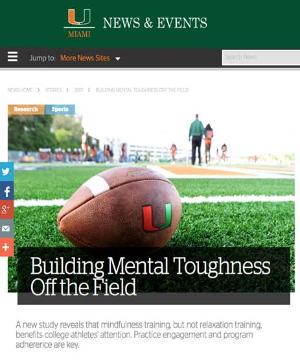 ‌Building Mental Toughness off the Field
A new study reveals that mindfulness training, but not relaxation training, benefits college athletes' attention. Practice engagement and program adherence are key..
Read  here, and see full study here.
---
TEDx Coconut Grove
Watch Amishi's Tedx Coconut Grove talk here. "Taming Your Wandering Mind".